This Pistachio Arugula Pesto is the besto!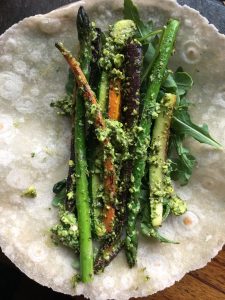 Seriously though, this is pesto at it's finest. Instead of the basic pine nuts and basil, this pesto is made with Pistachios, Basil and Arugula!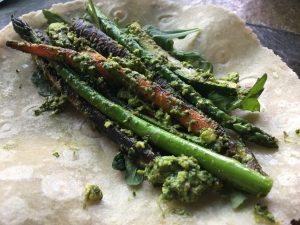 I could eat this pesto on anything, but my favorite way is using it as a sauce for my veggie wraps.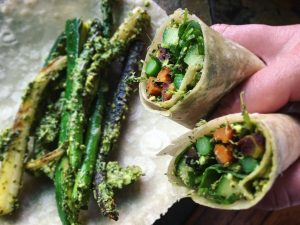 So yummy!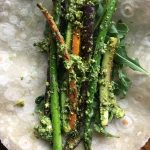 Pistachio Arugula Pesto
Ingredients:
• 2 cups fresh arugula, moderately packed
• 1 cup fresh basil, moderately packed
• 1/3 cup pistachios
• 2 large garlic cloves, peeled and chopped
• juice from one lemon
• 3/4 tsp salt
• 1/4 cup olive oil
Instructions:
1. Combine all of the ingredients in a food processor and process until smooth. Enjoy!